Year 1 of Yieldbot Marketplace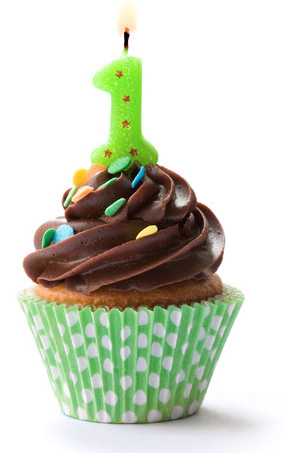 This post celebrates an anniversary. A year ago today and based on two years of prior work building our real-time intent technology, we launched what we think is by far the best business model for the web. We launched a real-time keyword marketplace. It's one of the few ever created outside of Search.
A year ago we started with 3 publisher web sites and 1 advertiser. Yieldbot now is deployed on over 60 premium websites and content networks within the three verticals serving 125 cost-per-click campaigns.
We all love stats at Yieldbot so here are some more stats about Yieldbot.
We've made 5,753,199,447 real-time match decisions (most have been NOT to serve an ad)
Yieldbot crunches 14TB of data a day
Revenue has doubled every 2 months since launch.
The most important stat is of course results. The vast majority of Yieldbot advertisers get performance at or exceeding their Search Marketing efforts. Our work has no precedent there.
Our second advertiser gave us an idea we were onto something. After 6 weeks buying on Yieldbot they reported that our conversion rate was 35% better than Paid Search. Then our third advertiser told us a similar story. We've kept hearing it and it never gets old.
Yieldbot marketplace connects the two largest channels of digital ad supply and demand. Premium publishers get the performance technology they absolutely need to survive digital. Search Marketers get much-needed new inventory. Parties that never did business with each other before now do it transparently and in real-time through Yieldbot. It's a wonderful thing to behold.
You might be asking yourself how does this work? What is Real-Time Intent?
People browse the web with purpose and direction. A real-time "why" is the most powerful targeting dimension Marketing has ever known.
Yieldbot works to understand the real time "why" a person is clicking to any and every page of web page. We do this through our advanced keyword navigation path analytics, our applied data science and our intelligent real-time match decisions.
So one year in and we've won the trust of many of the leading media brands and advertising budgets on the web. Now it's time for Yieldbot to build on that foundation. We've launched our Mobile solution and our real-time intent has caught interest in Social advertisers as well as Search. We're psyched.
We still fully manage the campaigns ourselves and source our own demand. Until we fully make it a self -serve business we know to a large extent we cannot truly be a market. We are working towards opening Yieldbot up through APIs to a number of demand partners by early 2014.
Real-time click-stream intelligence is an area where few have ever ventured. Our data science team, our engineering team, our sales and business development team and our account strategy teams are learning for ourselves what Yieldbot is, what it can be and what it should be. The early results are astounding to even us. Year 1 was an incredible journey. The journey continues. We hope you join us on it.